Here are some general interest photos
I'll be changing some of these from time to time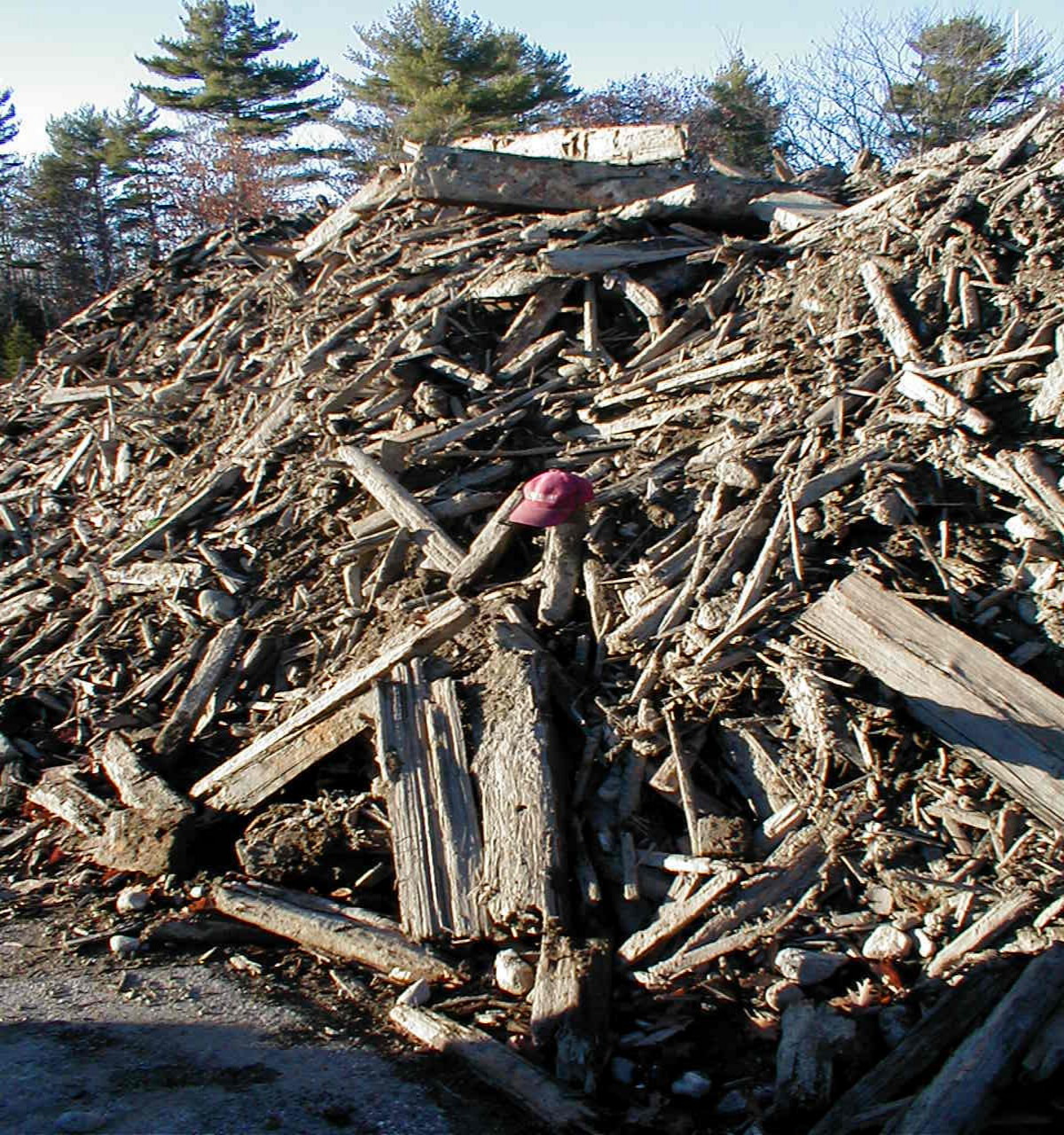 Age of Sail Debris Pile
Schooners of Wiscasset
This huge pile of debris is all that remains of "The Schooners of Wiscasset". I was able to collect two pick-up truck loads of wood, but after I high graded the wood I was left with only several arm loads of usable pen wood. Not long after this picture was taken a giant chipper came in and chipped the entire pile!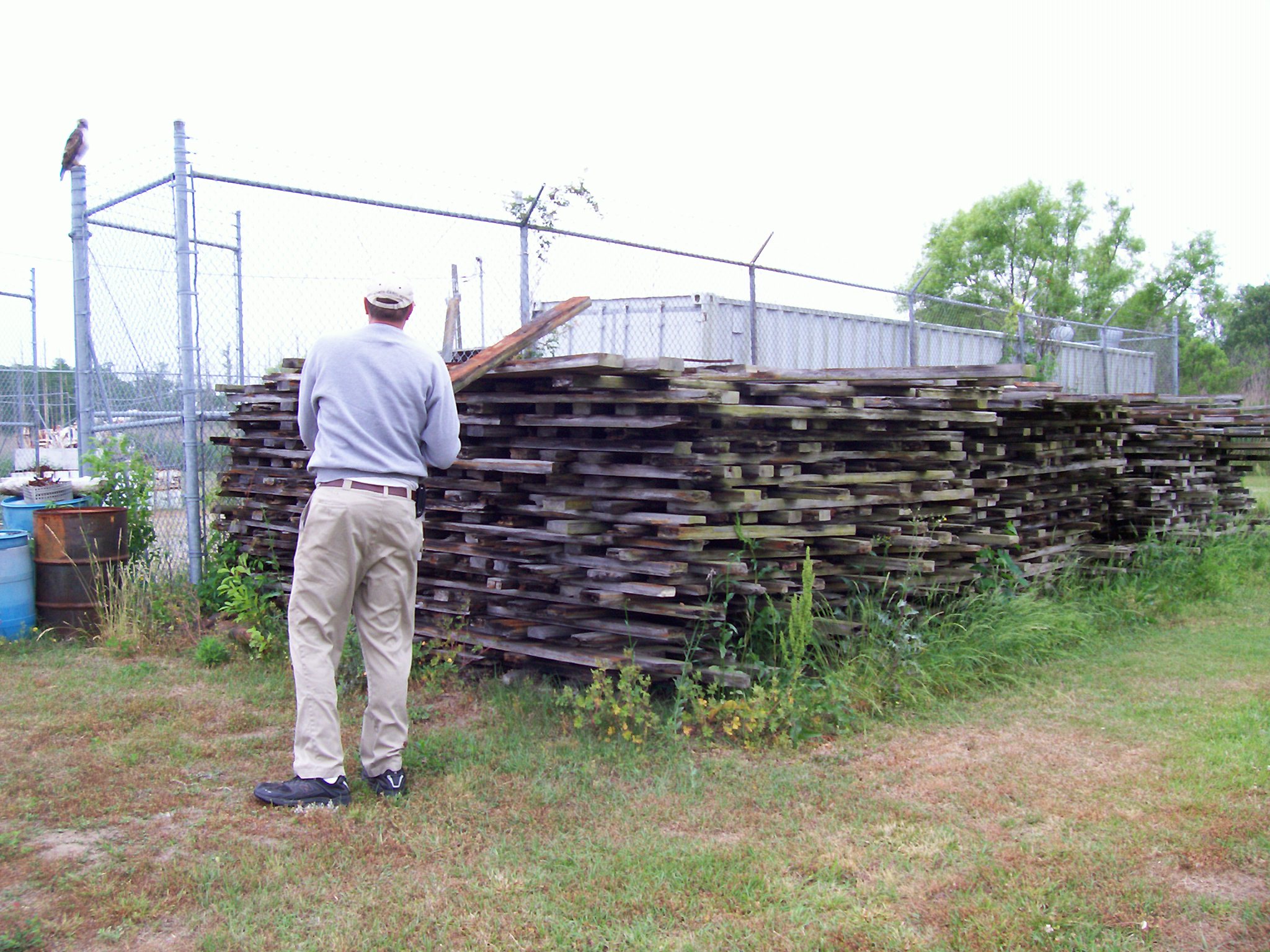 We're picking out some Battleship North Carolina wood under the watchful eyes of a hawk.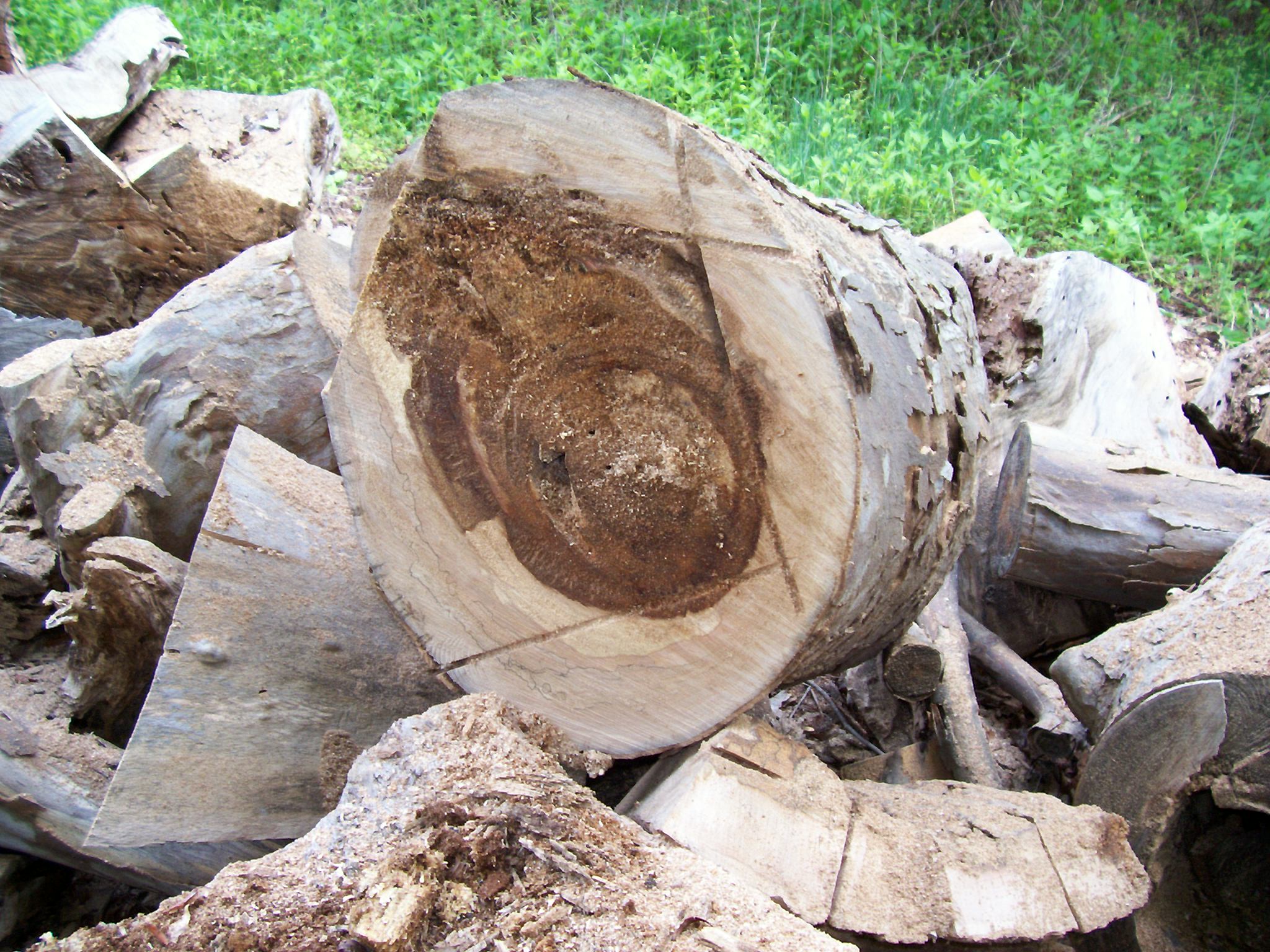 The Grant-Lincoln Sycamore
I should have put something in the picture to give scale, but the piece of wood in the center I picked up with two hands without hurting my back. Notice all the rot in the center of the wood.
We like to do a few shows during the year, this one is in Celebration, Florida. We meet alot of great people and get some good ideas and feed back.