Presentation Choices
1. The standard presentation :
The history card is in a protective clear sleeve and the pen is in a black velvet pen sleeve
Shown with an "Americana" style
2. Plastic pen cases $1.50
Plastic pen cases are available for both the Classic or Americana style pens
Shown with a "Classic" style pen
3. Desk Box
This cherry stained case holds all the pen styles except the Baron $7.00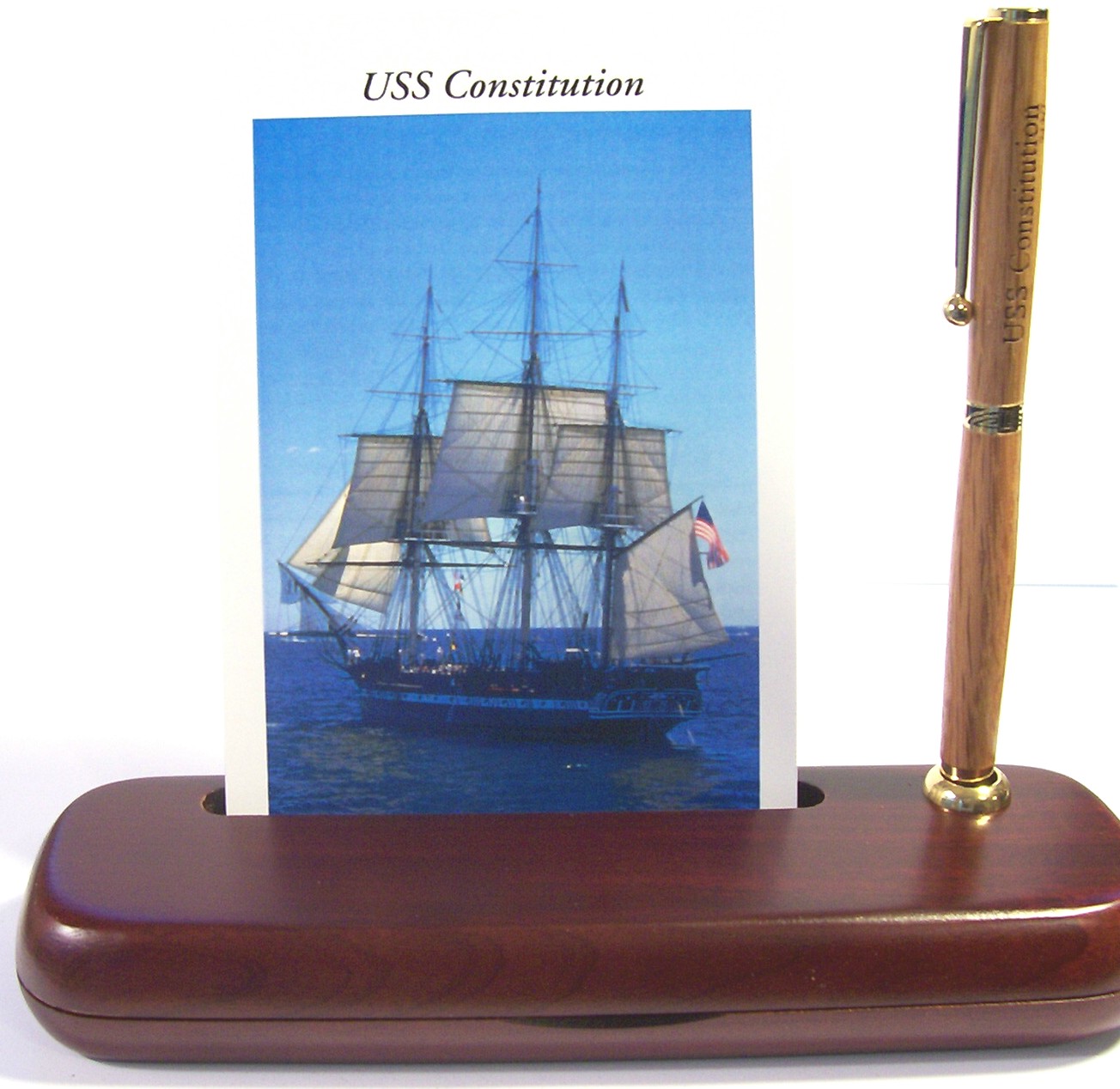 4. Black velvet case
This case will hold any style pen $6.00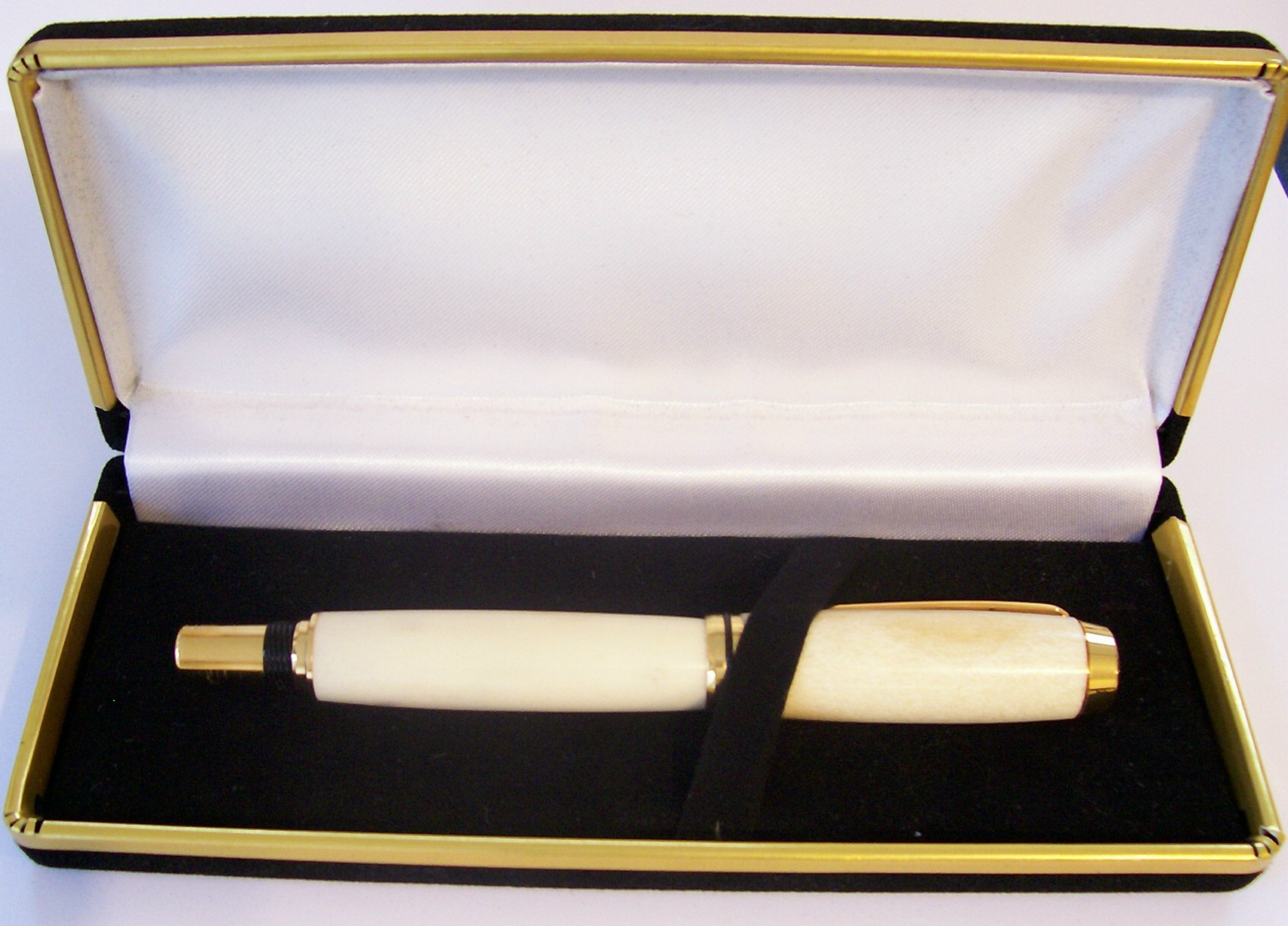 shown with the Baron style "Moose Antler"
5. Maine Heritage Case $12
This is a Made in Maine case which will hold all styles except the Baron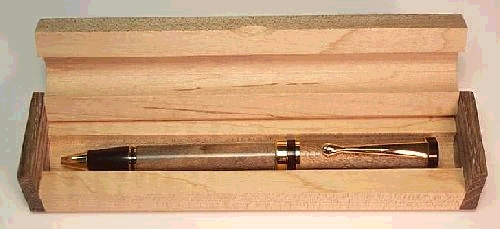 With an Americana ballpoint